To create an Amazon account, you have to go to this signup page, here.

You can choose between a professional or an individual account. If you plan to sell more than 40 units per month, go for the professional account. Otherwise, select the individual one. Then, click on "Create a new account".


You will have a page like this: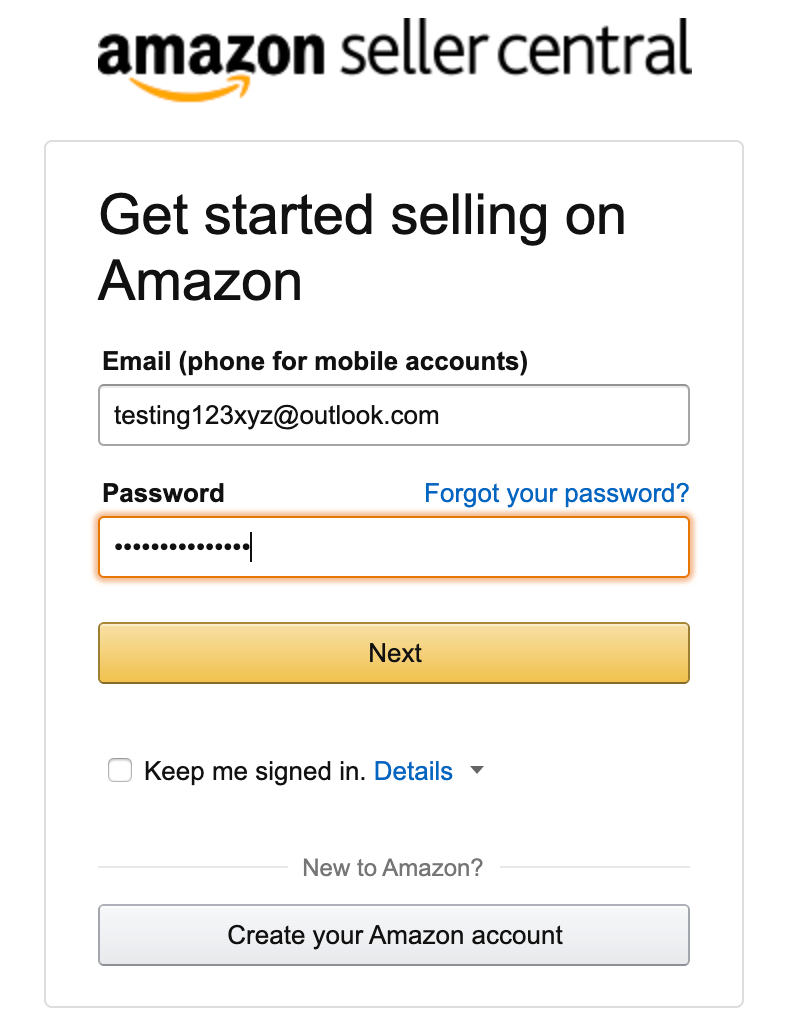 Fill in with your details (a name, composed of your first and last name, your email, and a password).


You will have to verify your email address for security measures. It looks like this: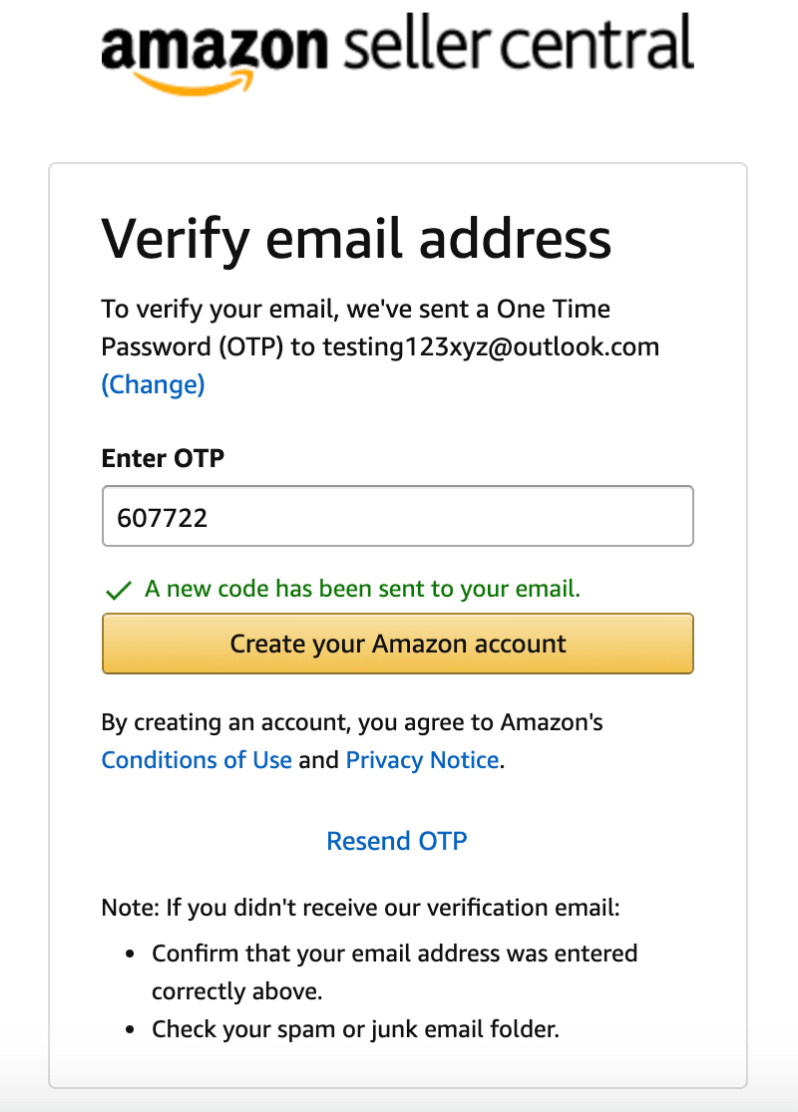 After that, you will have to complete the registration by filing with your details: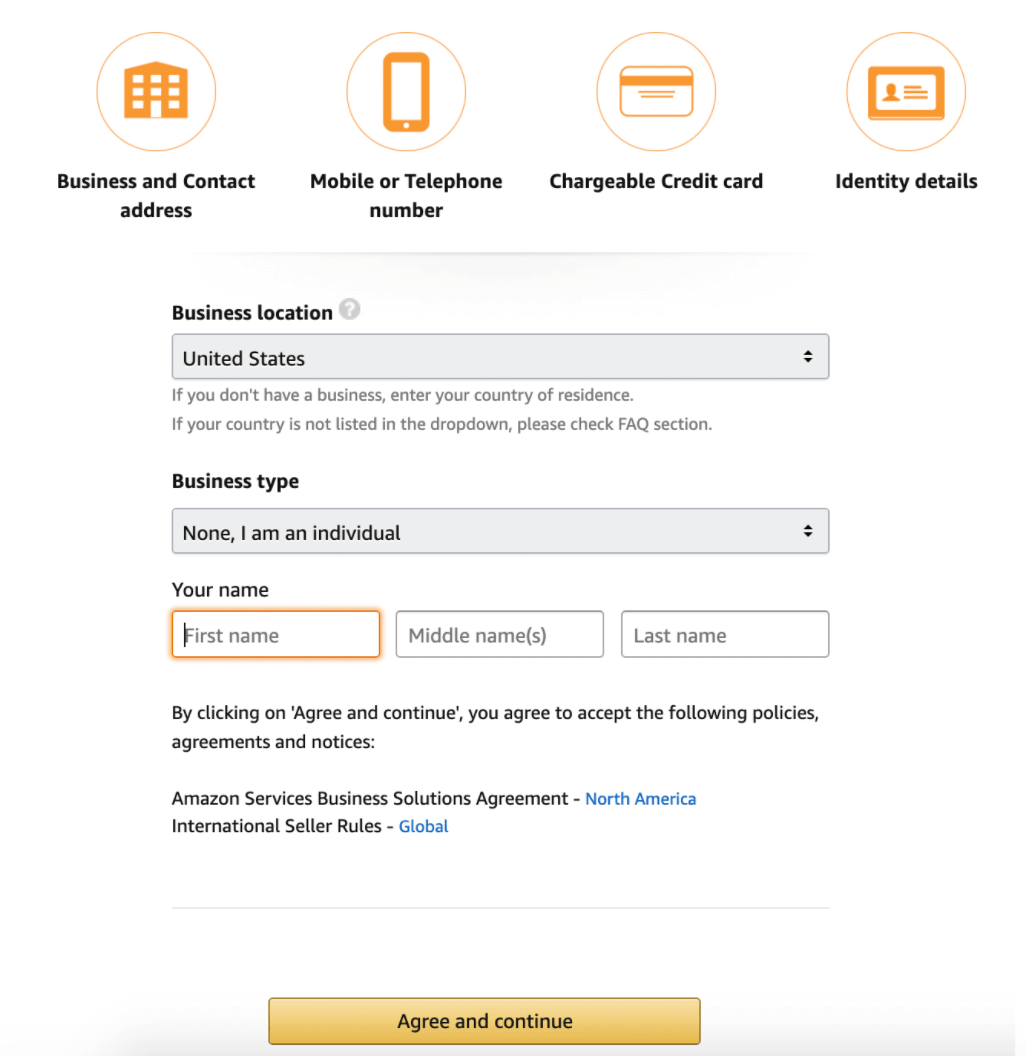 The business location is the country where your business is located.
The business type is your business entity.


Fill in with your details (name, country, address...)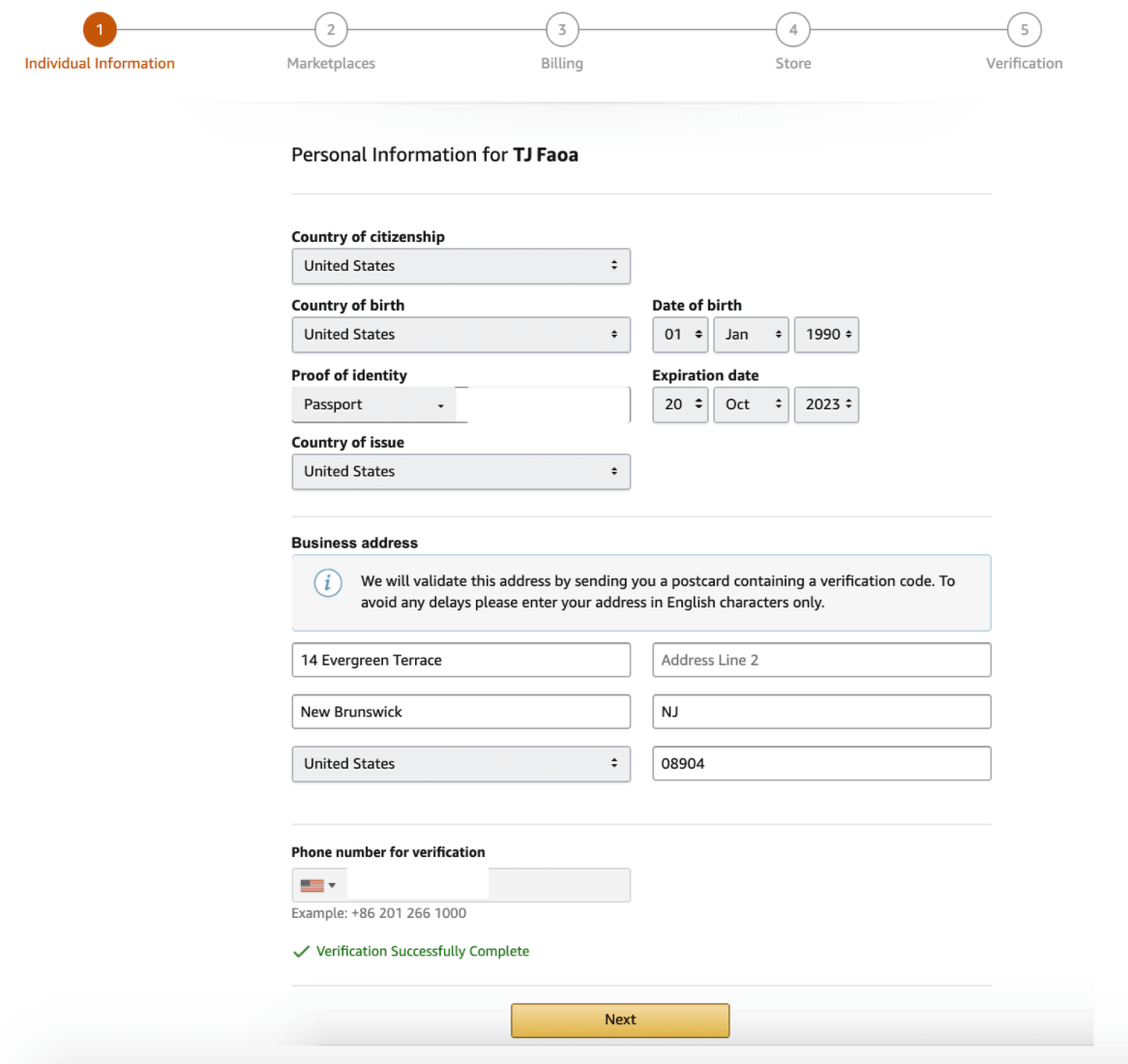 You also have to choose your marketplace:




Your billing information will be at the third step: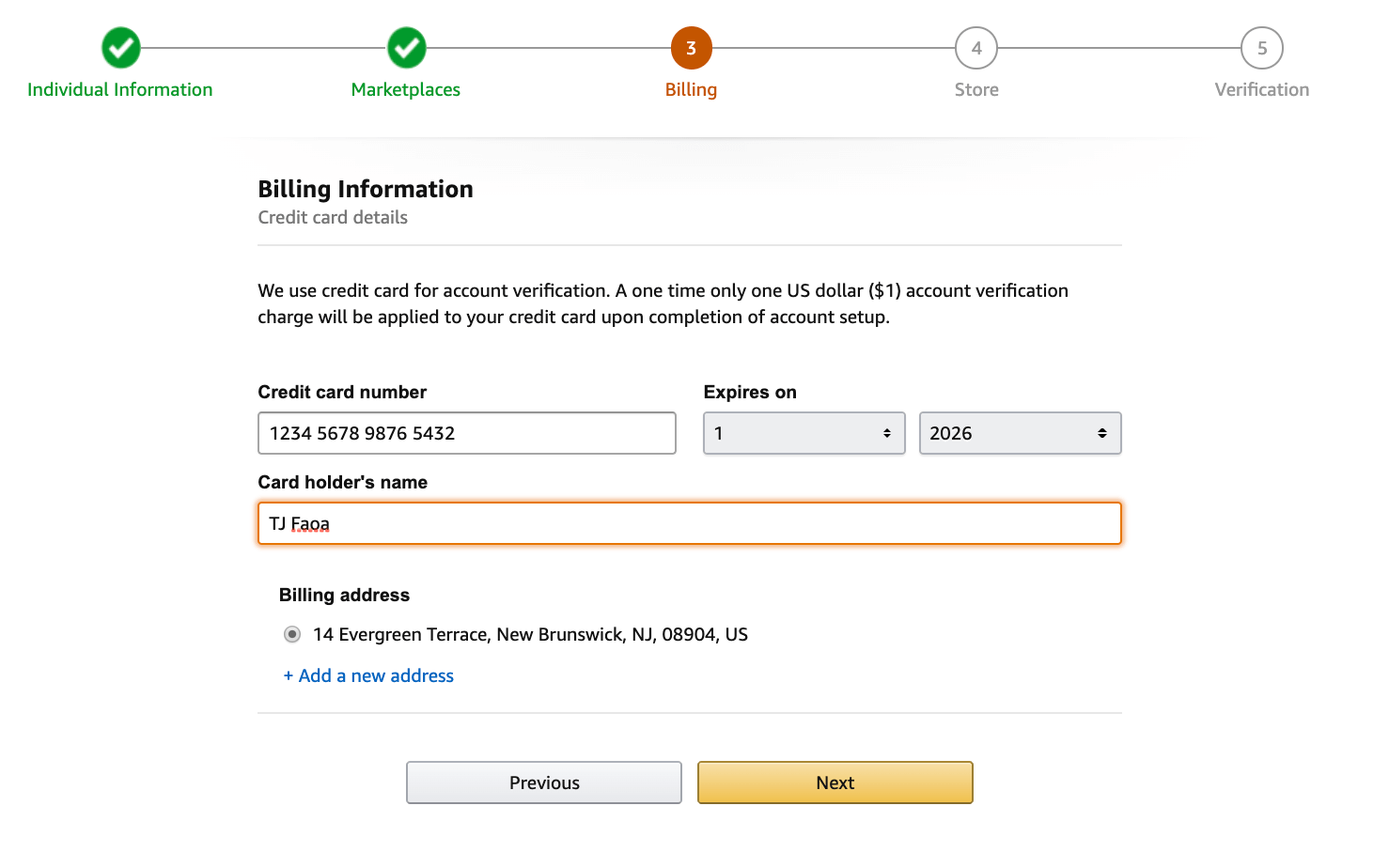 You will have to enter your store information: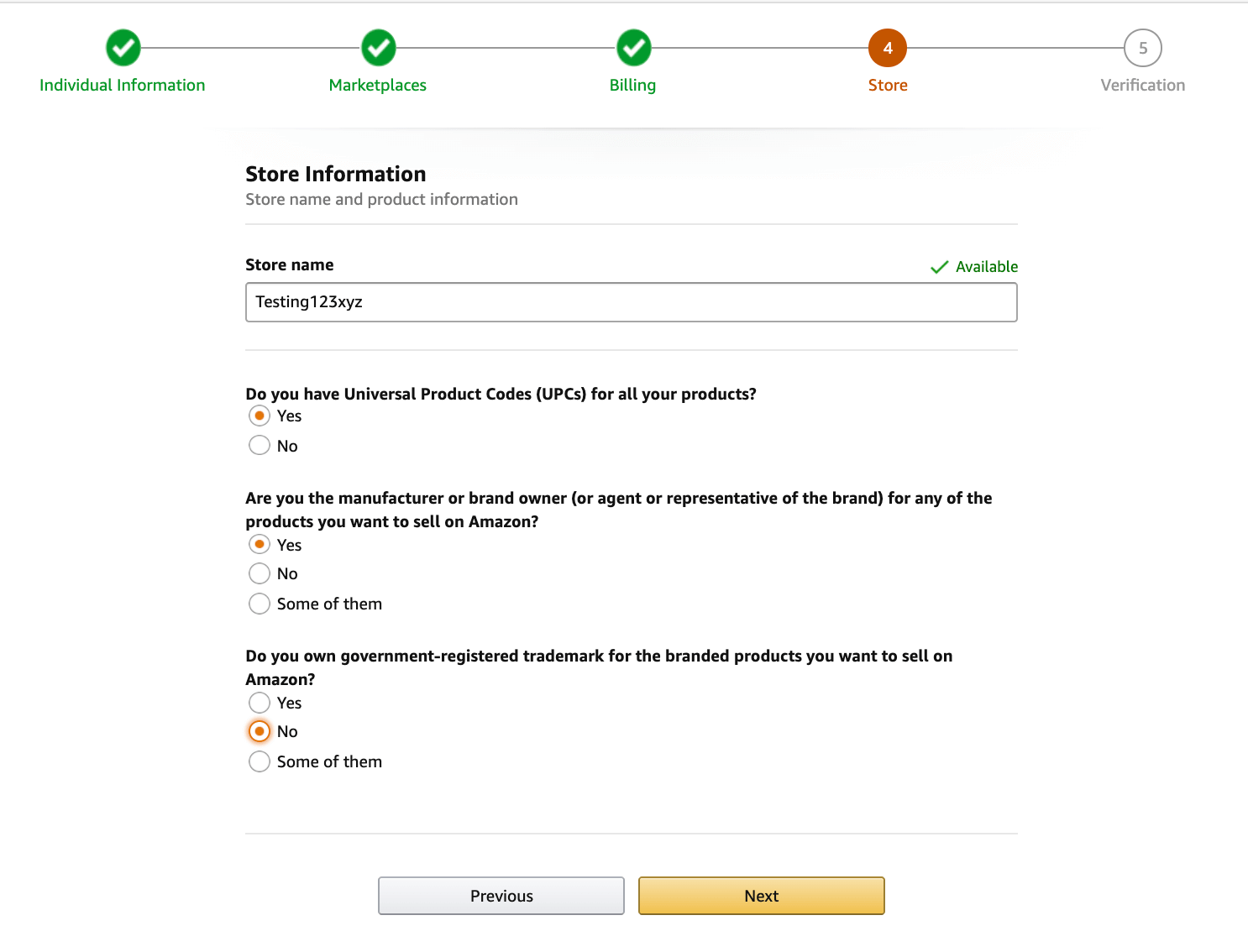 And finally, you will have to confirm your address: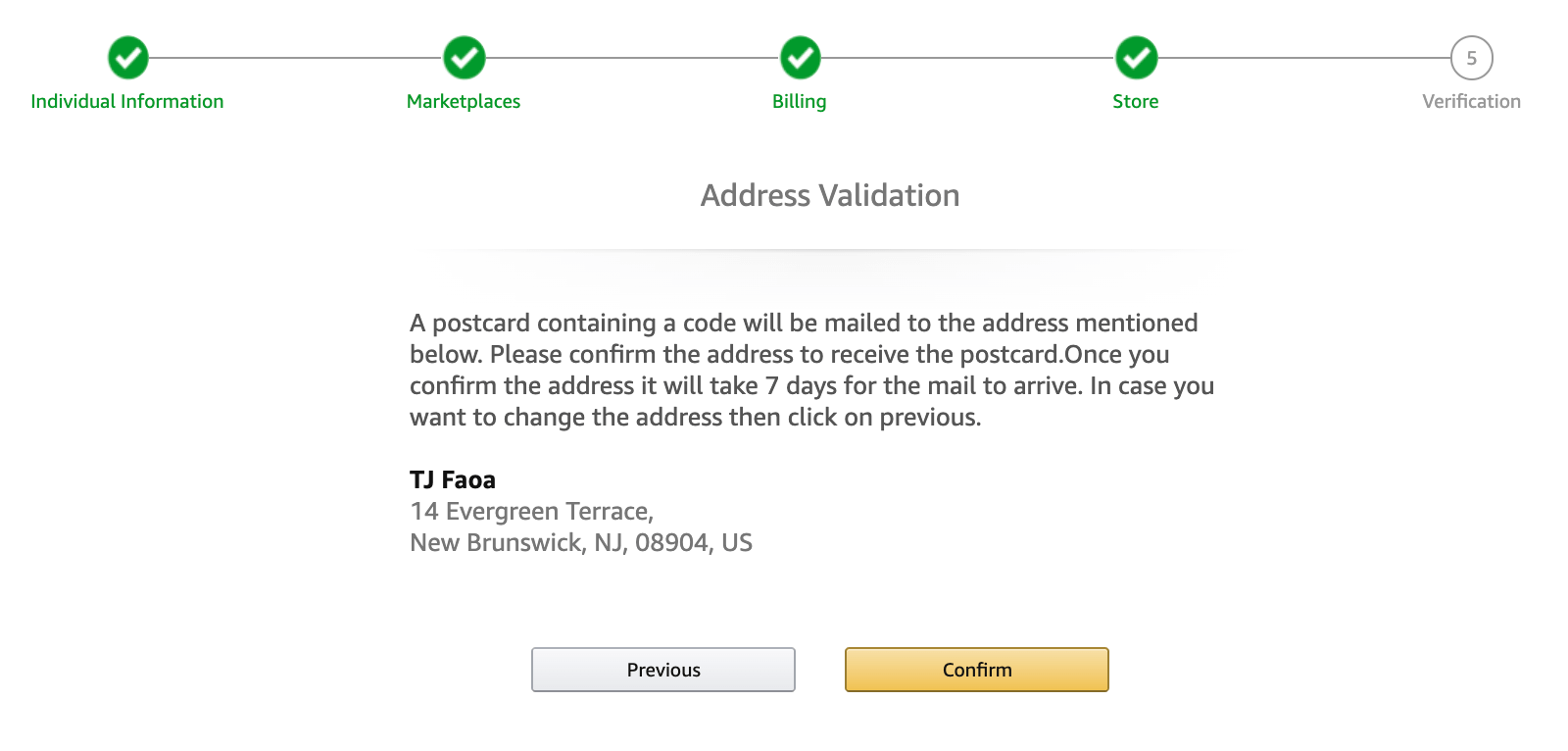 When you receive the code, you have to enter it in the confirmation section.
Finally, Amazon MAY request a live meeting via Zoom to confirm your identity. Please check your emails if this is the case.

After all these steps, you will be able to sell on Amazon.


Note: Amazon is the biggest platform to sell stuff and very famous. You can use it to sell your stuff, but do not forget to check its conditions.
Need any further help? Contact us.