Summary:
1) Tasks
2) Supported Sites
3) Profiles and Billing
4) Captcha Solver
5) Proxies
6) Settings
7) Download link
I/ Tasks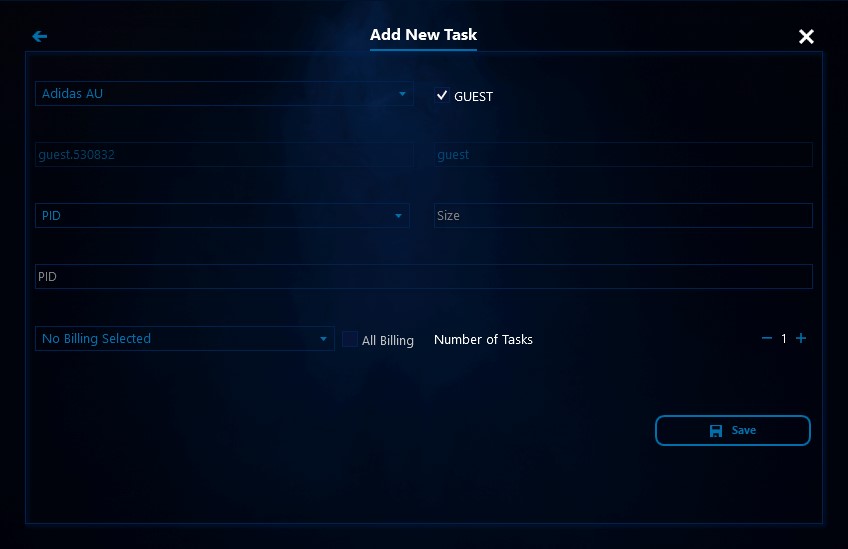 From here, you can create your tasks. First of all, you need to select the website you want. Then, you can choose a profile that you have created before. You need to enter the PID or the link of the product (mostly before drops, the cookgroup will give you everything for you to set up your tasks). After that, you need to enter the size of your product. You can do multiple sizes by adding "&" between each size (ex: 7&8&9: that will add sizes 7, 8, or 9). Then choose a billing profile. Next, you can select how many tasks you want to create, which is very interesting.
II/Supported Sites
Here's a list of all of the websites supported by ANB AIO:
Adidas
Yeezy Supply
Champs
Eastbay
Footlocker
Footaction
Shopify
DSM
Finishline
JD Sport
(You can have access to the Supreme module by buying the bot for Supreme)
III/Profiles and Billing
In Billings, click on Add New Billings so you can add your profiles. Don't forget to modify them as much as possible so you don't have canceled orders. It's very simple. All you need to know is the format of the date, which is DD/MM/YYYY. Tick the "Checkout Once Per Website" to avoid multiple orders. Here's a screenshot of what you should have.
IV/Captcha Solver
Captcha solvers are very important nowadays. You will need them for the bot to solve the captcha in his own system. You can open multiple captcha solvers, but you will need proxies to avoid an IP address ban.

Click on Open Captcha and you will have this. Click on Add New to add a Gmail account.
Open a Youtube tab inside the windows that opened. Log in to your account and start looking at Youtube videos one hour to 30 minutes before the drop, so your solver is ready and effective during the drop.

When a captcha will pop, just solve it as fast as possible and confirm it. You should have your task passing it and maybe hit it! Good job.
V/Proxies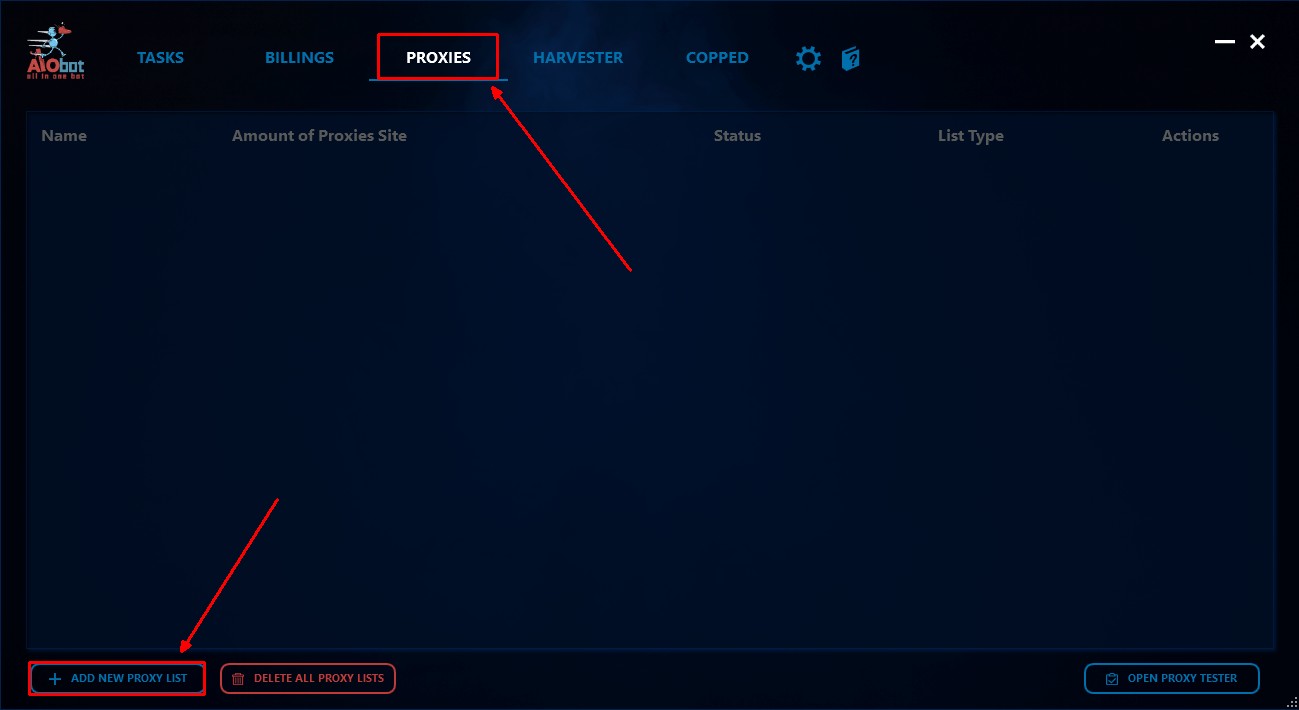 Proxies will be useful only if you plan to cop multiple pairs/items. Hit the Add New Proxy List button and you can add them one by one. This is very easy, and after that, save them. You can now use them during the creation of your tasks. Please remember that you shouldn't use the same proxy for all your tasks or it will be clipped very easily.
VI/Settings

This tab will allow you to modify everything related to the bot. It's very important so you can set up a webhook for the tasks that are passing. You can also see the different options about stores and stuff like that, so don't forget to check this before creating tasks and having errors.
VII/Download link
https://s3-us-west-2.amazonaws.com/aio-v2/AIO+Bot+-+V2+Setup.exe
Need any further help? Contact us.