In this guide, we're going to be showing you what to do if your PayPal account has been suspended.
Log in to your PayPal account.
Click on the help button in the top right corner of your PayPal homepage.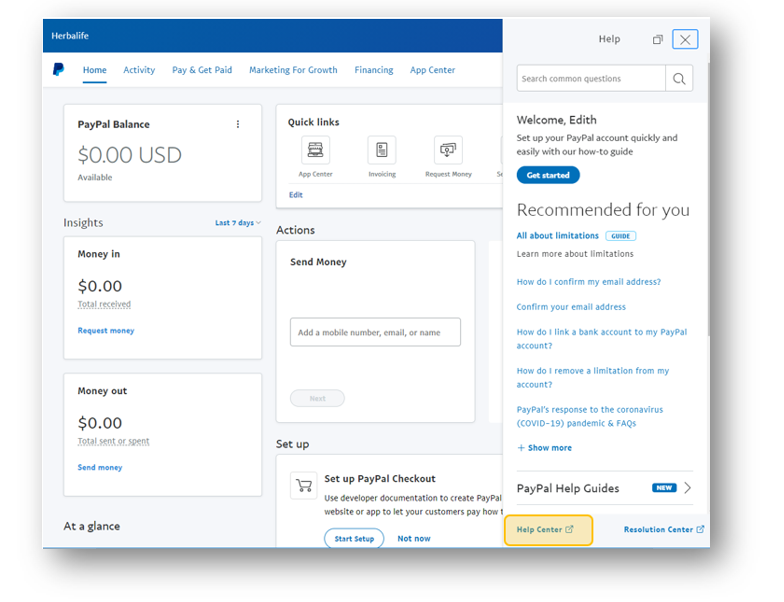 Type in Resolution Center into the help bar and click on the link to the Resolution Center.
From the PayPal Resolution Center, open a case and report your account has been suspended to PayPal. You should hear back within a business day about why your PayPal account was suspended and how you can get it unsuspended.
Need any further help? Contact us.